17 July 2022
Renting an office space: the lowdown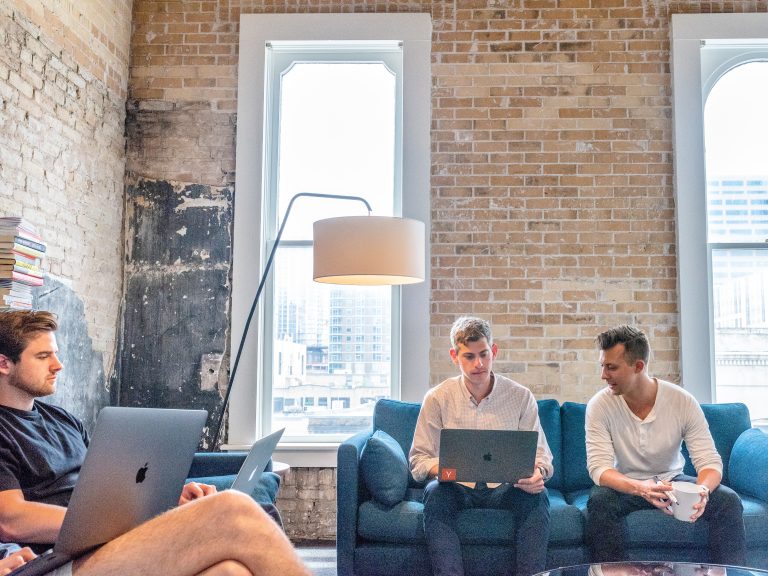 When you're busy at work and have time taken up with important organisational strategy or decision-making, it can be difficult finding the bandwidth to sort renting an office space. 
The choice to move into offices for the first time or to change as you've outgrown your old environment can seem a challenge at first, but it's well worth it to find your best workspace, both in London or around the county.
Delivering an optimum location, both for you and your employees to thrive in and for clients to feel comfortable when they visit, isn't always an easy goal to achieve. There's plenty to consider when you want to make people feel they're spending time in a creative and productive place during the working week.
In fact, the Health and Safety Executive issued guidance regarding the ideal space for workers to occupy. They report that workers should have between 3.7m2 – 4.6m2 each to ensure a calm yet purposeful work atmosphere.
Every business will have a different idea as to what they would call their ideal office space. Some want a peaceful, chilled-out area; whereas others want pace within a stimulating environment to suit their employees and business vision.
Renting office space in London or other UK locations has a multitude of positive outcomes for businesses. Some find it tricky to find office space to rent that suits all their needs.
Here is a checklist with some top tips as to how to find your perfect rental office space in the UK.
1. Location
There's a lot to think about here. Where do you want to be based? Which other businesses or areas do you want to be near? Some want to be in the heart of London, others want to have more space around them. Considering the overall benefits of the location you choose to rent is key. Weigh up the pros and cons so that you're factoring in future growth while best serving the efficiency and efficacy of your business.
2. Budget
It's likely that one item on your agenda is projected budget spend for rental office space. What can you afford? What will you be able to afford in upcoming years? You will no doubt want to make sure your rental office space is cost-effective and Sketch Labs can absolutely help you with this consideration.
3. Size and layout
This takes some visualization beforehand, but it's usually a good idea to plan out how much space you need now and in the future. You won't want a bijou and compact rented office space if you know you're about to expand in terms of your business and employee numbers. The word around town is that a rectangular area feels better these days for employees to work as a team and individually when they want.
Likewise, it might look a little empty if you rent a huge space but don't really have enough people working there to make it look lively and productive. Making a visual plan of what you need will help you realise your ideal location. You might want to also think about whether you want open plan or a more traditional layout to suit your business and its needs.
4. Building and services
Putting a little thought into the type of building you need can help you come to a decision about renting office space. Do you want a totally modern construction with all the mod-cons that go with this type of structure or are you looking for a classic and traditional place?
Plus, it's vital to ensure the services your business needs are active as you move so that you don't waste any downtime setting these up. Think about what office furniture you want; this may lead you to decide on a serviced office for convenience. Making sure you have good Wi-Fi connectivity and other essential services available are all part and parcel of a smooth transition to a new place of work.
5. Visibility
How visible do you want to be locally? You may be searching for smart opportunities to network with other businesses around you so finding your ideal office space near to these companies would be an intelligent move. Is your new rented office space easy to find for clients and are there good social venues – cafes, bars and restaurants – to visit, helping you boost client relationships?
6. Transport and parking
How will your employees and clients travel to your new rental office space? Planning around transport links and parking spaces is really important so that people find it easy to get to work and to visit you for meetings or catchups.
Renting your ideal office space
When you decide that you need a new space – be it creative, classic or cool – then we're in a great position to help you capture your new office space rental and propel your business on to the next level.
Contact Sketch Labs today if you want to find your perfect office space rental. We are pretty expert at making your search easy breezy for future office spaces, plus we really do save you time and money. Better yet, our initial services are free,
Schedule a chat with us on our website, so we can connect and help you realise the vision of your ideal office space.