4 July 2022
Tapping Into the Value of Serviced Offices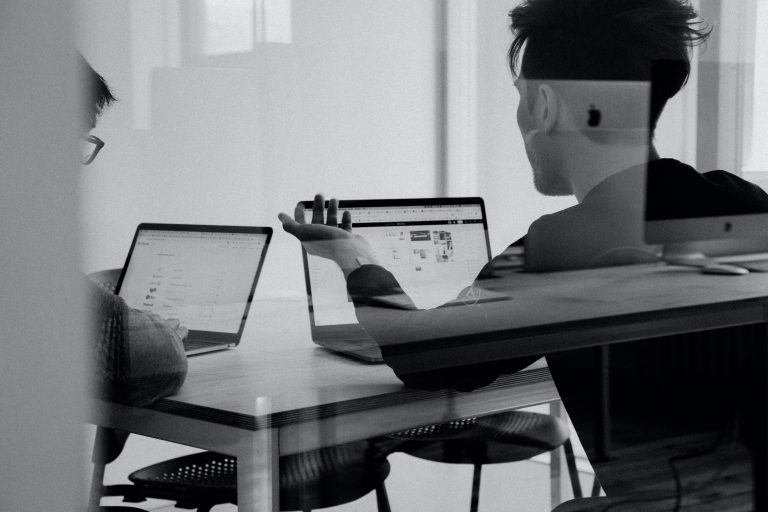 Current Trends in The Office Market
After a challenging few years for businesses and office supply companies alike, there has been a bounce back in the office rental market. Enquiries about office occupancy and office rental are on the rise, with a strong demand for the flexibility and convenience serviced offices can provide.
According to the RICS (Royal Institute for Chartered Surveyors) Commercial Property Survey Q1 2022, there has been an increase in the demand for office space during the first few months of this year, with tenants searching for suitable UK commercial property.
Significantly, respondents to the survey cited a clear upward shift in demand across the office occupier market in Q1 2022, with the net balance improving to +30% from a flatline in 2021.
In fact, the Financial Times agrees with this view, stressing the significant growth in office occupancies over the last 6 months.
BNP Paribas also reveals advances in the serviced office sector in central London, reporting that the start to 2022 was the market's strongest Q1 for five years, highlighting London's strong liquidity and high-quality office spaces relative to competing markets.
What Is a Serviced Office?
When someone is looking for an office space, there is probably a list of ideal requirements they have in their head which would make their chosen office a perfect work environment. If you look at what serviced offices can provide, many of the items on that office bucket list are ticked off straight away.
A serviced office is a fully furnished and equipped workspace that enables people to get on with their work without having to worry about chairs, maintenance and internet connections. These workspaces can often come in lots of different sizes, from a bijou space to a whole floor of office suites, depending on your provider.
Many experts in the industry are pointing to a noticeable uplift in serviced offices to rent in both central and west London.
Serviced offices usually provide the kind of office furniture needed for workers to settle in and get on with their day. In addition, you will probably also find staffed reception desks, kitchen or lunch facilities, cleaning and maintenance services plus additional pay-as-you-go facilities.
Serviced offices can also be called managed offices or business centres. One of the key positives in serviced office provision is the ability to deliver different options to suit specific business requirements.
You may just need a single office and perhaps at some point need further space, which can be configured to complement your existing environment. This type of supple workspace is part of a growing global shift as businesses search for more elastic methods of procuring office space that enhance their workflow.
Serviced Office Benefits
Flexibility
The great news with serviced offices is that you're in charge, to a great extent. You can decide how much office space you need, what furnishings and facilities will be suitable and for the length of time you need it.
Quick Service
As serviced offices are all set up and ready to go, once you've found your spot, you can sign and move in no time.
Network Opportunity
It's likely that you may share the building with other businesses, which creates the perfect opening to make new connections and potentially forge future collaborations.
Facilities That Work For You
Being able to select the facilities and services you require to optimise worktime means that you don't have to worry about missing something major. Your serviced office provider will no doubt talk through all your needs beforehand, so you have access to what you need, when you need it.
Streamlined Costs
You only pay for the space you use and for the privileges you want at that time. If you change your mind, you can discuss your changing needs with your serviced office provider.
Who Are Serviced Office Providers?
Serviced offices are often managed by serviced office providers who can offer businesses a monthly fee for flexibility so that if circumstances change, there is agility in the system to accommodate that.
The monthly charge for a serviced office will vary depending on the provider and the space, but you can realistically expect it to cover rental and utilities with some other minor additions.
A real benefit of securing your perfect office through a serviced office provider is that you simply pay one, convenient monthly fee and you have the reassurance that all your office needs are covered. You know that if something needs fixing, you can just quickly contact your provider and they will be able to iron out your issue.
Finding Your Ideal Serviced Office
Pinpointing the right serviced office to meet all your needs can be tricky. You might have one idea in mind then realise you actually need something entirely different! That's where serviced offices really come to the fore – there's no better place to ensure you gain maximum flexibility plus the kind of workplace that creates joy for those who spend time there.
Contact Sketch Labs today if you want to find the perfect work environment. We streamline the search for your future office space and save you time and money. Better yet, our initial services are free. Schedule a chat with us on our website or email us at we can connect and find your heaven-sent serviced office.