23 March 2022
Factors to Consider before Renting an Office Space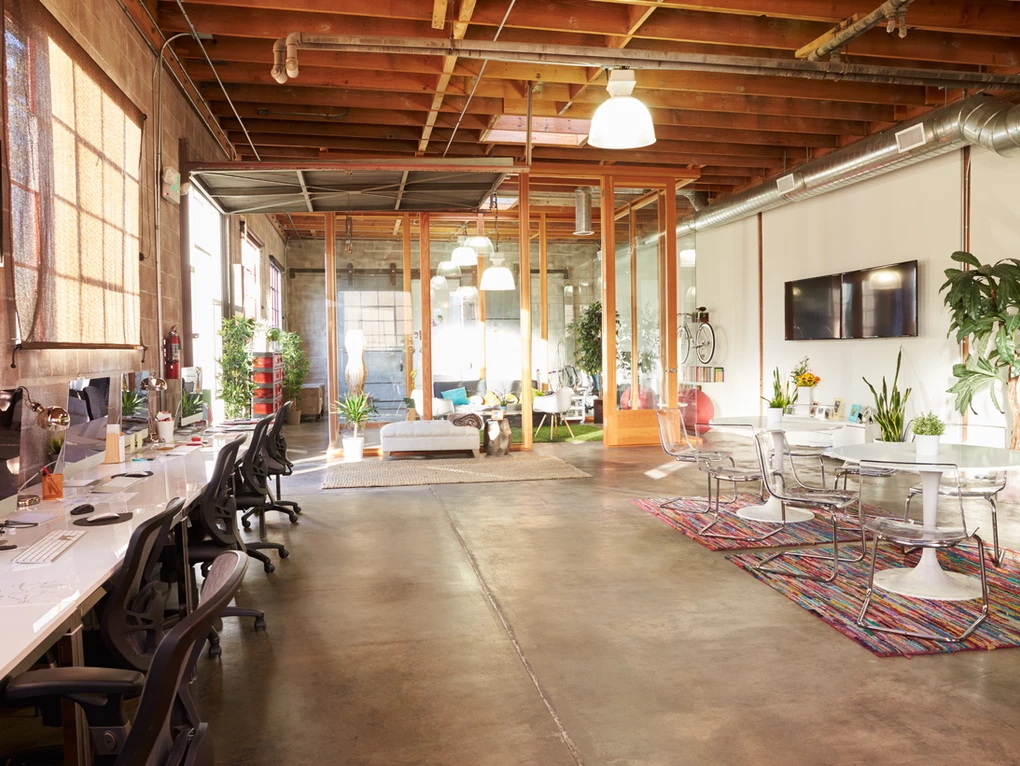 Renting even from one of the best workspaces in London can be a difficult decision for startups. Compared to previous rental experiences—cars, apartments, and houses—renting a commercial space are more complex.
They don't know the demand six months down the road or whether customers will increase or decrease. Some startup CEOs commit their business capital to the wrong place and face substantial financial penalties.
What should startup entrepreneurs consider before committing to one of the best workspaces available?
Growth Plan
Figuring out how you're going to make money can seem obvious, but here's a tip that can make it easier: You need to know precisely what your goal is.
Say you plan to drive more traffic to your company website, which isn't specific enough. You need to target a particular group of people with your marketing. When you want users to drive traffic to your website or sign up for your newsletter, where do you want them to go? Home page? Product page? Convert page?
Understandably, startups tend to overvalue themselves from the start. However, when signing a lease for office space is involved, conservative is usually the way.
Ingress and Egress Policies
Time is essential when growing a tech startup, especially when you're on the lookout for one of the best coworking spaces. You don't want to spend a month before the space is move-in ready or have significant responsibilities when moving out.
You'll also want to know the penalties if you need to break your lease; if you can't afford them, you may want to reconsider signing the contract.
Upfront Costs
You should never ignore upfront costs as you'll be paying them before you can even hold office.
Below are additional costs you can expect to pay when renting from the best coworking spaces:
Security Deposit: Security deposits are typically one to six months of rent. They are usually paid in cash or with a letter of credit from a financial institution with which you have an account.
Attorney Fees: Have a lawyer review your lease before you sign it. The lease is legally binding, and you do not want to give the landlord a reason to contest it in court.
Furniture: Unless you plan to have a picnic in your office, you will need some furniture. There are plenty of options from local vendors and chain stores like Ikea. You may want to negotiate a discount for having multiple items delivered or one of their first customers.
Parking: If you're in a central metropolitan area, you may have to rent parking from nearby garages. This can get very expensive and is sometimes not worth it if only a few employees could park on the street.
Telephone/Internet: Does the building provide internet? Is there telephone service? Do they offer these services at an affordable price? Sometimes, it's better to pay for services at nearby companies than sign up with the building itself.
Insurance: Have an insurance policy ready to cover your business while working out an office space. Landlords typically require commercial liability insurance before allowing you to sign a lease with them.
Tenant Improvements: Found a perfect office building, except for one little thing? Need the plumbing worked on? Figure out the cost of those improvements before deciding if it's worth it (probably not).
One Last Thing before You Rent
Project how much space you need now and in the future. In addition to the number of desks you require right now, how many more will you need over the next few months? Ensure that the workspace you're considering has room for your growth, so it eliminates the hassle of looking for a new location. Bear in mind their maximum occupancy rates, area shape (the best are rectangular), and potential new hires to find the right place for your growing team.
However, sometimes it's best to outsource this office space hunt to more experienced players. That's why you should team up with Sketch Labs! We'll streamline the search for you as we guide you through the, best coworking spaces in London while saving you time and money because our services are free! Browse our website to know more!