2 August 2022
Who Is Mark Knops, and who are Sketch Labs?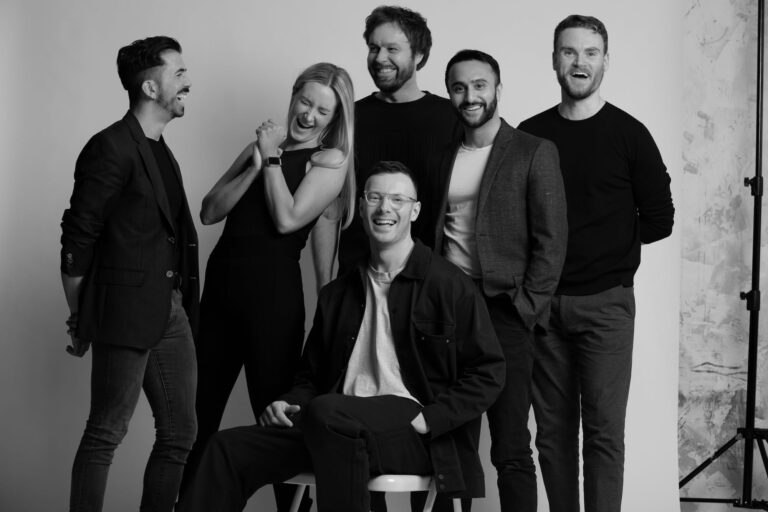 Founder & CEO, Mark Knops, explains.
When you think of an office setting, what image drifts into your mind? Is it dark and a bit grey? Or is it uniform in design, with each neat desk pod nestled next to another identical unit?
Sketch Labs was born to blow all of that out of the water. Nothing about the offices chosen for clients is boring, uniform or ordinary. The offices delivered to exacting client specifications are unique, elegant and, quite frankly, the perfect fit.
But where did Sketch Labs come from? How did it develop? Mark Knops, CEO & founder of the company, spills all the essential details and a very interesting backstory. 
When and where was the company created?

We find inspiring office spaces for companies in London. Let's throw it back before Sketch existed. The industry was run by old school brokers who operate like a sales floor. They have targets to hit. They're driven by commission. It's quantity over quality, and clients are just numbers. We said, "Screw that."

And then Sketch Labs was born! In 2019, I decided to leave my corporate London role in property and set up my own brokerage with a mission to find creative workspaces for companies that really wanted to invest in an inspiring office that their employees would love and ultimately boost productivity, plus their bottom line.
Who are the people behind the company?
I'm the founder of Sketch Labs and I'm lucky to have such a brilliant team to work with. In total there are 7 of us. Myself (CEO) with Louis, Leo and Conor in sales. My EA is Stacey, who has literally turned my life from a living misery into completely enjoyable chaos. There's also Rohan, my advisor who has been with us since inception and Britney, our social media genius! Together we are one small family that operates efficiently and effectively … and has a little fun at the same time.
Why did you decide to set up Sketch Labs?
I saw a gap in the market to offer a truly hand-held service that makes office hunting easy by taking the search out of our clients' hands, saving them time and money, while also giving them complete access to the market. Best yet, our service is completely free (unlike many of our competitors).
We always put our clients' needs before anyone else. With a background in quite traditional brokerage, it's fair to say that sadly many others neglect this essential element in successful client relationships. It just didn't exist before Sketch Labs was born. I can say this because I used to work from the landlord side and the brokers we worked with sent us leads that were sometimes unqualified or irrelevant and were often pushing for quick sales rather than listening to what clients wanted.
We do things differently – and our clients love us for it.
At Sketch Labs, we're in the people game and we truly believe relationships are our most important assets. We always recommend what's right for our client, not right for us. We can do this because we're in it for the long run, and we hope that in a few years' time our clients come back to us – and recommend a few friends along the way!
In fact, 80% of our business is through referrals and repeat customers, which is the biggest compliment we could have ever hoped to achieve.
Were you in the same sector before Sketch Labs?

Previously, I worked in commercial real estate for one of London's most premium landlords. It was at this company where I truly found my love for architecture as most of the buildings we owned were period properties and beautifully furnished.
What did this experience teach you in terms of great client experience?
It was in commercial real estate that I learnt what 'the bottom line' is for landlords and so I am able to get a better deal for our clients than if they were to go direct. This is because I understand how office models work and what is and isn't a commercially viable deal for the landlord. This is incredibly valuable to our clients.
How would you describe your clients?

We work with everyone and everyone. We've worked with some of the biggest tech companies in the world and early age startups that are looking for funding.
We cater for everyone and they all get our dedicated service no matter how big or small the requirement. In fact, we recently placed Abba in a brand spanking new office in Oxford Street!

Can you describe how the process of office rental works at Sketch Labs?
In person consultations – we chat to our clients and discover what they need and timeframes. Our clients can then get on with their day-to-day while we curate options that fit the brief and discuss these in detail in person. Clients pick their favourites and we book viewing tours where we are present for expert advice.
Viewings – we make this experience smooth and easy. Clients pick their perfect choice and we sort the details.
Negotiations – When clients are ready, we negotiate the best possible deal, thanks to our great relationships and insider knowledge.

How do you see Sketch Labs evolving in the future?
Our vision is to become the market leader of premium workspace brokering. We're looking to hire some exceptional sales people so that we can continue to grow and be able to offer a better service to companies in London. Best yet, our service is free, forever.
If you're keen to find your future office, we're ready to show you the brilliant spaces that could be yours. No strings attached. Please follow us on Instagram @sketchlabsldn or check out the information on our website.