9 August 2022
The Positive Impact Of Collaborative Office Space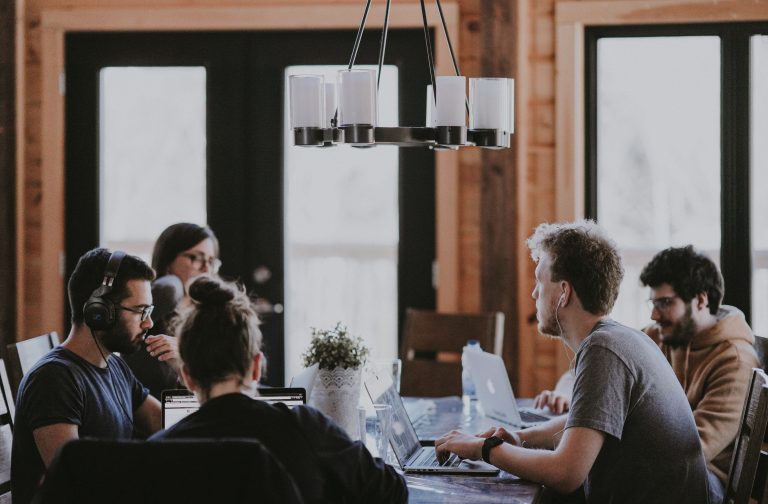 Different ways of working plus variety and flexibility in office space are now crucial themes in the market. After the pandemic, it seemed that UK cities would have a tough recovery period. Thankfully, office space – and particularly collaborative office space – is on an upward trajectory through 2022.
According to The Instant Group in a July 2022 UK Flex Market Review, statistics prove that demand for collaborative office spaces and flexible work areas are surprising everyone with an astonishing growth rate.
The review revealed that the desire for flexible workspace has increased 22% since 2021. There is also a renewed confidence within the sector as term lengths swell from 1 to 3 years on average.
An overall insight from the report really counteracts fears initiated in the pandemic period that offices and cities were about to decline. In fact, flexibility is reported to be the key strategic driver for business in terms of future planning, resulting in more collaborative office space acquisition.
Collaborative office space in London is enjoying its time in the spotlight this year, as occupancy in London's financial district hits 77%, in line with pre-pandemic numbers.
What is a collaborative office space?
It's a work space where employees from different companies all work under the same roof.
Why has this become popular? The tractability involved is key. Employers can rent a portion of a collaborative office space so that their workers can maximise the hybrid work model to work from home a couple of days and then join their team for the rest of the week.
There's also the added benefit of being in the same place as other businesses. This can optimise client or B2B partnerships, so that people can connect, grow relationships and ultimately benefit from increased organisational exposure.
In the 2018 article, About time we simply accepted that coworking and flexible working are the new normal,Sara King explains that flexible working has value for all stakeholders. King explores ideas around the fact that employers experience benefits, such as increased morale, engagement, and commitment from employees, as well as higher rates of retention.
Significantly, it appears using collaborative office space increases the ability to recruit outstanding employees by projecting an image of an employer with perceptive understanding of worker needs and an agile forward-looking attitude to business development.
Benefits of collaborative office space
It's true to say that we are experiencing seismic shifts in working habits. So, in times of great change, there can be huge positives to be found in discovering a practical, nimble solution that fits your business model and keeps you and your employees happy.
Easy move-in and set-up
With collaborative office space, the environment and functionalities of the location are all onboard and working already. You just have to find the perfect collaborative office space to suit your business needs and all of the amenities, such as technology, office furniture and smart design are in place, ready to optimise your business.
There are many companies, such as Diamond Interiors, who can support with excellent advice promoting beautiful collaborative office space design that activates productivity while creating an alluring place of work for you and your employees.
Prime location
London is thriving with a real uptake in collaborative office space demand, particularly from the third quarter of 2021 to mid-2022. Statista reports that the West End saw an annual take-up of 1.52 million square feet and the City saw 1.1 million square feet in all office space, with collaborative spaces enjoying a significant proportion of this expanse.
It's clear that every business has to consider where they need to be to ensure they are best placed to sustain current business and to create future opportunities. Sketch Labs can efficiently help you with this search.
Cost efficiency
For the most part, securing your portion of a collaborative office space can really cut costs as you're creating dedicated workspace for employees so they can innovate and be productive while having all the benefits of moving with ease into offices that are set up and ready to go.
Technology by touch
There's no way your business can survive if the tech isn't in place. With the overwhelming majority of collaborative office space, you will find that all the technological products, services and applications you require to run your business smoothly are waiting for you to login and get going. It's as easy as that.
Looking for collaborative office space?
Securing a collaborative office space that exactly meets your needs is something we are very good at here at Sketch Labs HQ. We listen carefully to your requirements and have the capacity to locate your new place quickly and efficiently.
Contact Sketch Labs today if you want to find your perfect collaborative office space. We're pretty expert at making your search nice and simple, plus we really do save you time and money. Better yet, our initial services are free.
Schedule a chat with us on our website, so we can connect and help maximise the ideal collaborative office space for your business.