7 November 2023
Our Thoughts on WeWork Filing Chapter 11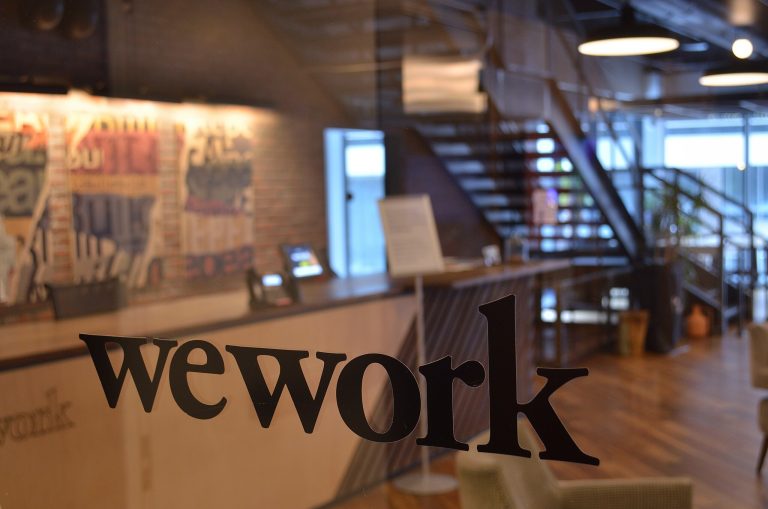 In what has been rather surprising news over the past few days, the filing of Chapter 11 – American for, declaring Bankruptcy of WeWork has heralded the headlines as you would expect.
This once valued business worth $43 billion in 2019 was the poster child of the digital economy. WeWork heralded the change of the office vision, one that moved away from lengthy tenancy agreements in bland, drab settings and spurred the movement for businesses like ours to establish something different.
Their downfall is however tied to wild debts, ownership of lengthy leases themselves and the impact of the pandemic.
Business Insider contacted SketchLabs for comment on the situation and wanted to get an insight into what we thought this held for the flexible office solution that WeWork inspired.
Here is a selection of our comments.
General Thoughts on WeWork
Over the last few years, their attempt to build a business which included the ownership of massive buildings which serviced their freelance/agile digital nomads was always going to hit choppy waters, especially in the last year and a half when interest rate rises started to hit the market and following a pandemic which saw the business massively restructure.
Even though the business was once valued at $43bn, it seemed strange that more hadn't been made of the rate rises and how this could affect their repayments for the properties they were buying/leasing. The truth now seems to be coming out that this was partially responsible for their collapse with missed interest payments in October.
Can WeWork Recover?
It's too soon to tell. Undoubtedly they leave behind a legacy of large serviced offices around the world but the working environment is changing. The more businesses start to implement better hybrid working practices the more opportunities it has to come back.
It would need to rebrand and work on reducing its overall costs and think more clearly about what is needed for the new working models as we are seeing dramatic changes on a near weekly basis in the serviced office sector.
The future of the sector?
Serviced offices are intrinsically tied to the hybrid model and the agile digital service sector economy. With that said, it's clear that the hybrid model is growing.
Data from Cisco, OKTA and Edelmen Data Intelligence all point in the same direction. Employees are getting both mental and physical benefits as well as being able to improve general performance and productivity.
People are reporting that they are happier, feel like they are being trusted and can work better with their teams when they meet.
It is clear to us at SketchLabs that the world of the office environment is rapidly changing and our clients, which include Bluechip and large corporations, are always looking for ways to maximise their budgets and keep their teams happy.
Equally they want the perks of a central reception, breakout areas and even small things like a coffee station where people can meet, talk and brainstorm. This helps to build good relationships amongst employees as well as developing collaboration with other businesses who are operating in the same building. I.e. a web design organisation with a fashion brand.
The more businesses adapt their strategies to build hybrid teams and develop their best practices working in this space, the more we will see serviced offices fulfilling the needs of these businesses, helping to reduce costs and give flexible options in an ever demanding economic landscape.