22 September 2023
Networking in Style: Central London's Co-Working Communities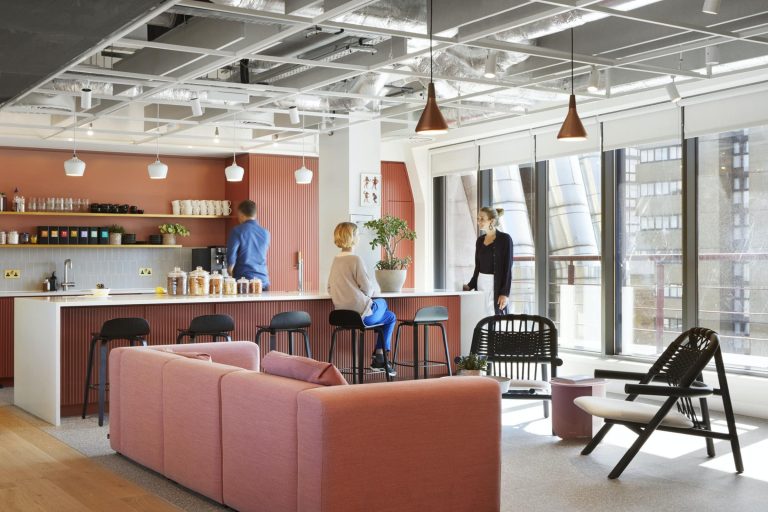 SketchLabs is no ordinary business. We bring businesses together in environments which are different from what tradition has taught us was the norm for over a hundred years. If the pandemic did one thing it was this, accelerate a technological revolution. It made work accessible from anywhere and in the bustling heart of Central London, where tradition meets innovation, an exciting phenomenon is taking the business world by storm: co-working communities.
These spaces aren't just for plugging in your laptop and getting work done – we have Starbucks for that! These are vibrant hubs for networking, collaboration, and personal growth. In today's rapidly evolving professional landscape, these coworking communities offer a stylish and effective way to connect with like-minded individuals and businesses.
So, let's dive into the world of co-working, where networking meets style.
A Contemporary Twist on Networking
Remember the days when networking meant stuffy conference rooms and awkward small talk over lukewarm coffee? We do. We remember that we also called it the "Slough-look" and unfortunately some (or many) offices still have that ambiance.
Well, those days are long gone. Today's professionals crave something more dynamic and engaging. That's precisely what Central London's co-working communities bring to the table.
Picture this: You step into a chic, modern workspace, adorned with sleek furniture, abundant greenery, and an inviting ambiance. As you settle into your spot, you can't help but notice the diverse crowd surrounding you. There's the freelance graphic designer sketching away, the tech entrepreneur fine-tuning her pitch, and the startup team huddled together brainstorming their next big idea. It's a vibrant mix of talents and industries, making it the perfect setting for serendipitous encounters and meaningful connections.
At SketchLabs when we work with landlords and tenants, brokering deals, we think about this. We think about all the elements that can create the perfect alchemic conclusion. Bringing people together, starting new businesses from, new business start ups. It's a new and exciting way of generating collaboration.
Serendipity at Its Finest
One of the joys of co-working is the unexpected connections that can spark at any moment. You might strike up a conversation while waiting for your latte at the in-house cafe or bond over shared workspace experiences in the lounge area. These serendipitous encounters can lead to collaborations, partnerships, or simply meaningful friendships.
For example, at our Liverpool Street offices we have seen a thriving coworking community develop where serendipity is part of the package. You never know who you might run into or what exciting opportunities lie just around the corner. With the city's diverse and dynamic business landscape, you're bound to meet professionals from various industries and backgrounds, all under one roof.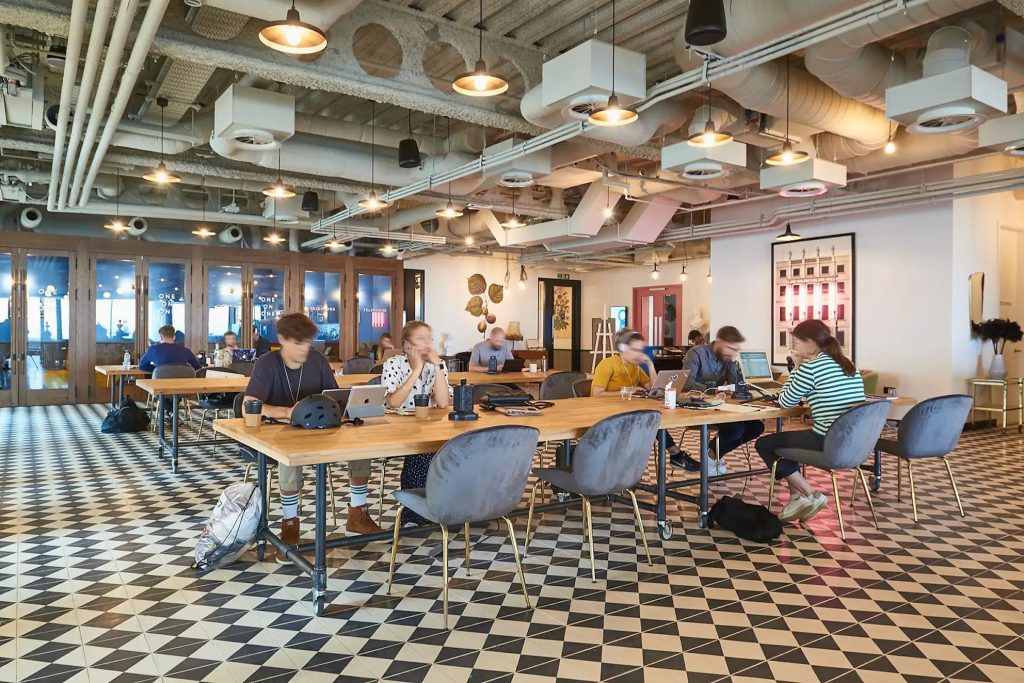 Events That Don't Feel Like Work
If you like to mingle then here's the thing, a coworking community is a great way to generate partnerships. But if the thought of going to an event to meet new businesses is something that stops you dead in your tracks then this is where coworking changes everything.
Co-working communities understand that networking events need a modern makeover. That's why they host a range of events and activities that are anything but mundane. From themed happy hours and yoga sessions to innovation workshops and panel discussions, there's always something exciting happening.
Imagine attending a rooftop networking event with panoramic views of London's skyline as the backdrop. You sip on craft cocktails, engage in lively discussions with fellow professionals, and maybe even exchange business cards in the process. It's networking without the pressure, a social affair that seamlessly blends work and play.
Plug-and-Play Networking
One of the greatest benefits of coworking communities is their plug-and-play networking infrastructure. You don't need to scour the city for the perfect networking event or spend hours organising one yourself. Instead, you can tap into a ready-made ecosystem of connections right at your fingertips.
Yes, Fiverr is perfect to find someone who you don't know and who could be an absolute chancer but in a community of different businesses and backgrounds, all you have to do is ask around.
Need a graphic designer for your upcoming project? You're likely to find one in the workspace next to yours. Looking for a mentor in your industry? Attend one of the expert-led workshops hosted by the co-working community. These spaces offer a convenient and efficient way to build your professional network without the hassle.
The Hybrid Advantage
In today's fast-paced world, remote work and flexibility are the norm.
That is where the global pandemic changed things. We learned to break from old patterns and embrace new ones. Giving us more time and flexibility.
Central London's co-working communities cater to this trend by providing hybrid office solutions – like we do at SketchLabs.
Whether you need a desk for a day or a dedicated workspace for the long term, we have you covered. This flexibility allows you to adapt your workspace to your needs, ensuring you can work comfortably while still having ample opportunities to network.
If you have always struggled to network, or found it way out of your comfort zone then we understand. It can feel awkward speaking to other businesses about what it is you do – and how you could potentially collaborate.
That's why at SketchLabs we feel that the modern office solution has broken down these barriers. Networking in style has never been more accessible than in Central London's coworking communities. With their contemporary approach to professional connections, these spaces offer a refreshing departure from traditional networking events. Instead, you get to plug into a dynamic ecosystem of talent, innovation, and inspiration, all while enjoying the comforts of a stylish workspace.
So, if you're looking to take your networking game to the next level and do it in style, consider joining the co-working revolution with SketchLabs. Who knows, your next big opportunity or lifelong friend might be just a desk away. Embrace the future of networking, where work meets play, and professional connections flourish in a dynamic and stylish setting.