23 March 2022
Everything You Need to Know About the Hybrid Working Model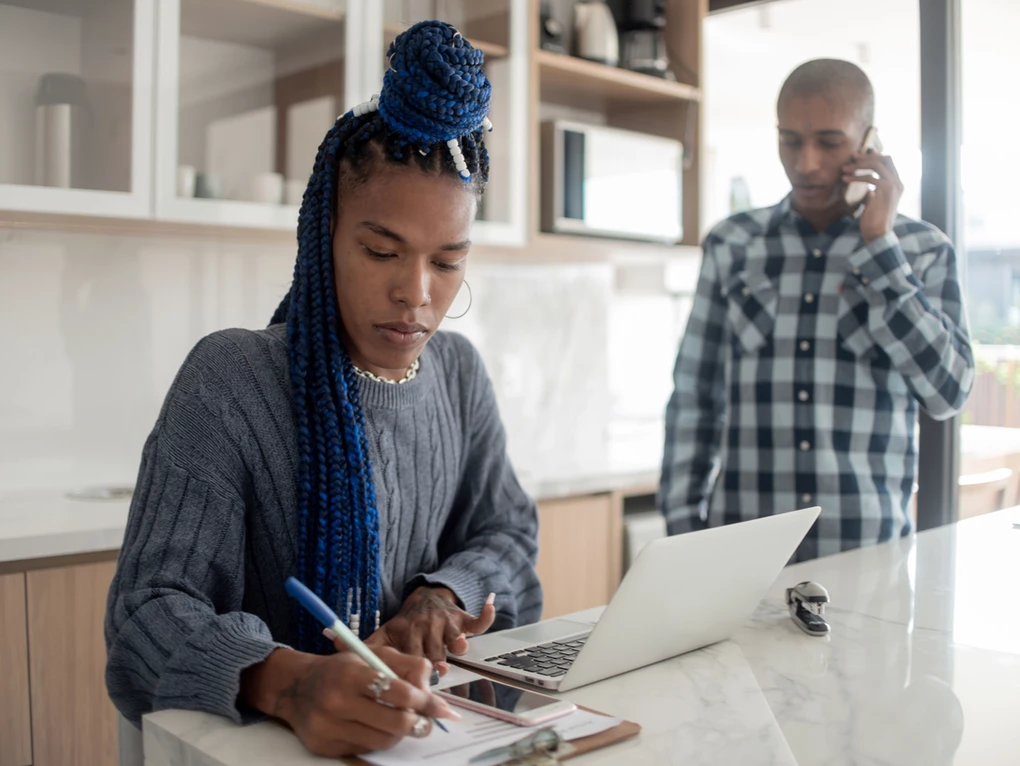 The modern workplace is rapidly transforming. Indeed, technology has changed the way we work today. There is no better example of this than the hybrid work model. Despite its popularity, some people are still unsure about what exactly the hybrid work model is. This is why we thought it would be useful to put together a brief discussion on this subject. If this is something that you're interested in learning more about, read on as we break down everything that you need to know about the hybrid work model.
What Is the Hybrid Work Model?
A hybrid work model supports both in-office workers and remote workers who may be found at all levels of the organization. These workers could be onsite or offsite, with a tendency for some to switch between these environments depending on the needs of the business and their own needs and preferences.
Hybrid work enables people to choose when and where to work. This gives them confidence that they can collaborate safely and securely with others from their own homes or wherever they decide to work, and that they can work onsite or offsite whenever they want.
Why Are Businesses Shifting to a Hybrid Work Model?
Technological advances, from smartphones to cloud computing, have made it possible to work and collaborate from anywhere. By using a hybrid work model, organizations have transitioned to this new way of working over the last several years.
It is not uncommon for employees to want to work in new and different ways, often in locations that differ from their standard places of employment. As a result of new business models, work processes, and technology investments made since the start of the global economic crisis, it can be hard for companies to even consider returning to their previous status quo. Many companies have evolved in response to the crisis by developing hybrids of traditional offices and home-based jobs so they can compete and succeed in the future.
Employees who expect to be working remotely in the future are the type of high performers companies want to retain. In a global workforce survey, only 9 percent of current employees said they expect to work in an office every day after the office is reopened. This is a departure from the expectations of previous generations, demonstrating that companies need to begin supporting remote work in order to attract and retain top talent.
How Will a Hybrid Work Model Affect the Future of Work?
It's unlikely that flexible working is going away anytime soon—and rightfully so! A majority of workers today believe it is the optimal way to work going forward. With big tech companies like Apple, Google, and Amazon all offering flexible work options, other employers will surely follow suit.
Companies can choose between several models of location-independent work when they decide to adopt a hybrid approach: they can choose to have a fully staffed office, part-time office, flexible or co-working space. If you offer all of these options, flexible terms, scalability, good conferencing technology, and minimal friction will attract new clients. Maintaining company culture is the most important factor for employers, so if you want to attract new clients, look for ways to encourage collaboration while addressing the part-time nature of your work environment.
Conclusion
We hope this article proves to be useful when it comes to furthering your understanding of the hybrid work model. As you can see, the hybrid work model is propping itself up to be the future of work. And while you may not be thinking of shifting to a hybrid work model yet, this information should help you if you do decide to adopt this model.
If you're looking for a workspace for your business, then you've come to the right place. Here at Sketch Labs, we'll help you streamline the search for you as we guide you through the, best coworking spaces in London while saving you time and money because our services are free! Browse our website to know more!