8 July 2022
How To Create The Perfect Pet friendly Office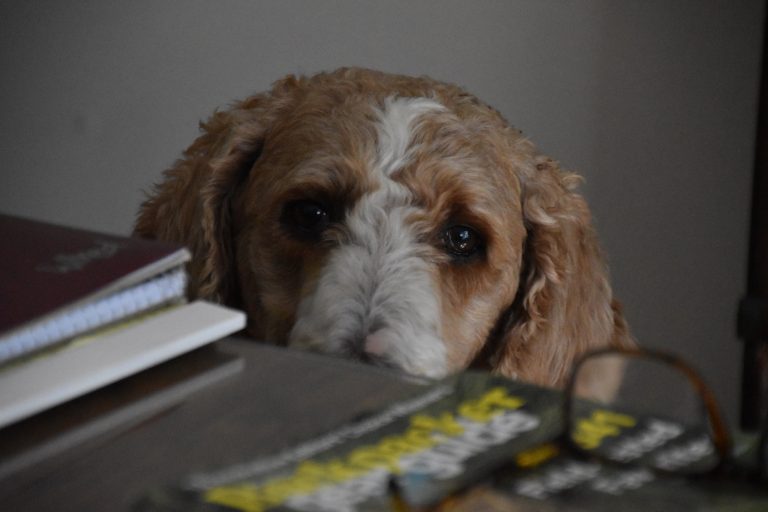 Pre-pandemic, some companies believed that pets and the office just didn't mix. However, pet owners have long championed the personal and occupational benefits of having a pet friendly office space, appearing to now influence changing attitudes. 
It may come as no surprise that there was a huge surge in pet ownership during the pandemic lockdowns of 2020/21. The BBC reports that UK households bought 3.4 million pets in lockdown, with 17 million homes now having a pet at home, including 12 million dogs, three million birds and 1.5 million reptiles.
With younger people driving forward the growth in pet ownership, the PFMA (Pet Food Manufacturers' Association) highlighted that millennials are falling in love with pets:
35% of young adults (age 24-35) have already got a pet.
2.1m gained a new pet in lockdown.
16% are planning to get a pet in the near future.
In fact, it seems that Londoners are leading the way, with 18% choosing a new pet to join their family home.
With all this growth in pets being harmonised into home life, there has been an increase in interest when it comes to taking pets to work, now that office life is resuming full tilt after the pandemic.
In recent months, the RSPCA has encouraged businesses and companies to be more pet-friendly. This is because they believe pets in the office will not only help combat stress for pets and humans but will also create a happier and healthier work environment.
For many businesses and office spaces, the idea of having a pet around sounds great at first, but there are practicalities to consider. So, how do you create the perfect pet-friendly office and keep everyone happy – including the pets?
1. What Do Your Employees Think?
An essential starting point is to find out exactly how all your employees feel about having pets in the workplace. You may have an overwhelmingly positive response or it may be a little more lukewarm. It's important to have people on board before you make any decisions so talking it through can help evolve your office environment.
2. Are Your Landlord And Building Welcoming To Pets?
Make sure you have agreement from your landlord and that you meet all building requirements before you start a pet-friendly office. If you introduce a pet before you know the regulations, you may have to make a change that is upsetting for pets and workers alike.
3. Create A Pet In Work Pact
As a team, you can take into account any landlord or building guidelines, then generate a pet in work agreement to ensure pet and human happiness. You might want to draw up a set of pointers to follow, such as making sure a pet has all its vaccinations for issues such as fleas or worms. This will help set the scene for a calm, organised pet-friendly office where everyone knows what to do to ensure pets and workers can thrive side-by-side.
4. Pet Behaviour Checklist
If you want the office to be a safe, caring environment for all, then clearly guiding people around pet behaviour is key. You could create a quick checklist for owners who want to bring their pet to work so that they can have these behaviour standards in mind:
Is my pet well socialised?
Is my pet toilet trained?
Are they calm around people?
Are they shy when they meet new people?
Can my pet sit with people and let them get on with their day?
Does my pet allow humans to eat without bothering them for food?
5. Pet Comfort And Safety Is Paramount
There's little point in declaring the office pet-friendly if there are dangers around for pets to encounter. The workplace should be analysed and checked for anything that could hurt a pet. Plus, is there any place for them to rest and feel comfortable? Is the office too noisy for pets? Having outside space available is a real plus, with an area designated for pet food so that animals are fed and happy. Considering all angles helps secure a happy environment for any workplace pets.
6. Have Pet Trial Periods
This will help the pet get used to the workplace and enable everyone to get to know the pet. You may just want to try a few days or have a test period, it's up to you and your team what will work best. Nevertheless, having some settling-in time can help support everyone – human and pet – to harmonise with the new office normal.
7. Design Areas Pets Can Call Their Own
Every pet needs a place to relax and feel at home. Creating a specific space that can be a chilling out area for pets so they can have calm time if they need it will help boost a productive atmosphere in the office. Plus, everyone will know where they need to hang out if they want some time with the pets to help destress and reharmonise. In addition, make sure you have a proper toilet area for pets to keep mess and smell to the minimum in the workplace.
8. Enhancing Employee Satisfaction
When people feel that their employers listen to them and care about their wellbeing, then work productivity and employee retention rise. If the people you work with feel they can really benefit from having pets at work, this will only help boost positivity and enable people- and their pets – to feel valued. A win-win situation!
Finding The Perfect Pet-friendly Office
You may be in the market for a brand new, stylish office space that also accommodates pets. Or, you might just be starting to think about how you could find an ideal pet-friendly environment for you and your employees. Whatever stage of the journey you're at, we can help you realise your office dreams.
Contact Sketch Labs today if you want to find the perfect pet-friendly work environment. We streamline the search for your future office space and save you time and money. Better yet, our initial services are free. Schedule a chat with us on our website, so we can connect and find your ideal office space.