23 March 2022
Coworking Trends That Are To Expected in the Coming Year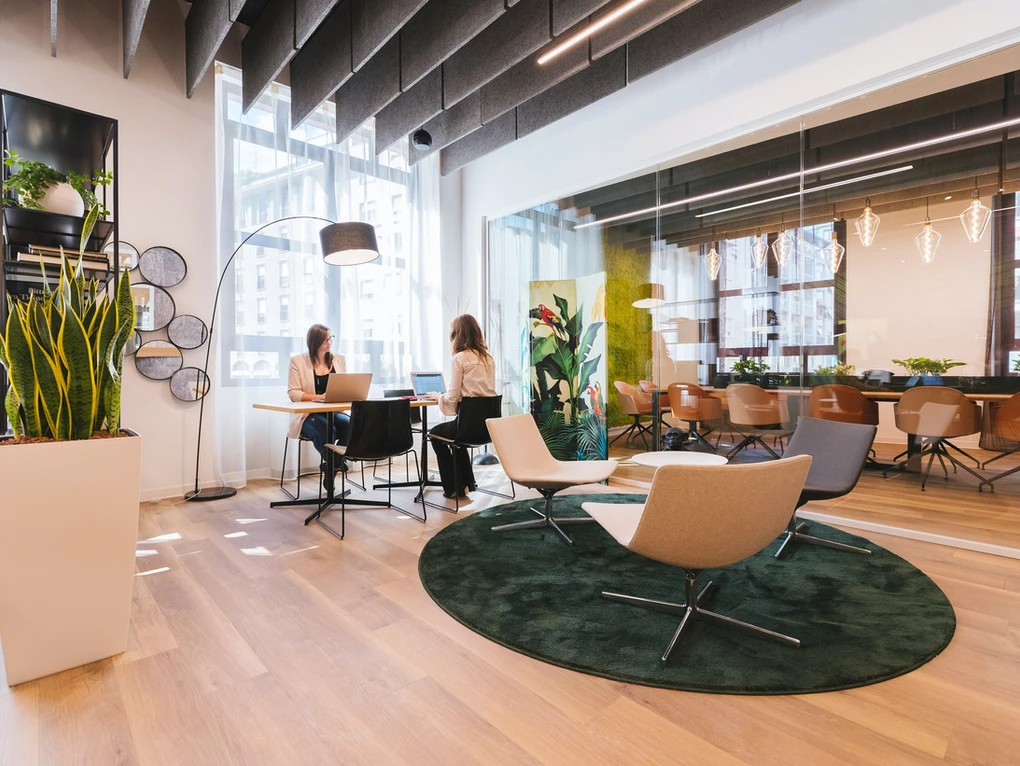 One of the greatest strengths of the coworking sector is its dynamism. Coworking operators are used to adapting to technological, social, and commercial advancements. They do this by providing a workspace that is constantly evolving, improving, and becoming more relevant to the needs of their users. As an operator, it's vital to keep up with coworking trends. To help you stay ahead of the competition and make your coworking space more relevant to your users, here are some expert predictions for 2022.
Coworking Trends That Are To Expected in the Coming Year
1 – Dynamic pricing models
The coworking model is moving away from the idea of a fixed monthly cost. Increasingly, operators are offering more and more flexible pricing models. In some cases, this is done through the use of subscription-based packages. In other cases, operators are offering memberships at variable prices. As a result, users can pay for the type of membership that best suits their needs.
2 – Better tools for hybrid meetings
The increasing prevalence of hybrid meetings is likely to boost the coworking sector in the years to come. At the same time, this growing trend is likely to spark the development of more tools and services to support it. As a result, more operators are expected to offer digital board rooms and other hybrid meeting spaces.
3 – More well-being features
As more people turn to coworking spaces in order to boost their productivity and well-being, a growing number of operators are paying attention to this trend. More operators are offering yoga and meditation classes, relaxation spaces, and other health and wellness features in order to attract more users.
4 – Models for further growth
The coworking sector is expected to continue growing significantly over the next few years. As a result, operators are likely to continue experimenting with new strategies for attracting and retaining more users. This is likely to include more partnerships with universities and other educational institutions.
5 – More coworking spaces in remote locations
More and more remote workers are claiming coworking spaces in major cities. At the same time, the popularity of coworking spaces in smaller cities and remote locations is also on the rise. As a result, we are likely to see more co-working spaces of this type in the years to come.
6 – Greater participation by larger companies
As the sector matures, many large companies are becoming more involved. Instead of viewing coworking as a fad, many large companies are now embracing the model as a way of engaging with their customers.
Conclusion
The coworking sector continues to be an area of development and growth. In 2022, we are likely to see more co-working spaces sprouting up in remote locations, more hybrid meeting spaces, and more organizations becoming more involved. The coworking sector has come a long way since the early days. The fact that some coworking spaces now have more than a thousand members is a testament to the sector's growth. Despite this great progress, the future looks even more promising. If the predictions above come true, the possibilities for coworking spaces are endless.
If you're looking to, find a London office, Sketch Labs can help! At Sketch Labs, we'll streamline the hunt for your future London office and save you time and money. Better yet: our services are free. Contact us to get started today!