10 February 2023
A guide to hybrid working
In 2020, when the world changed and spun everything into a new existence, offices were forced to shut and people were chained to their makeshift desks at home. Surrounded by family life, 2020 ushered in the leap of home working through necessity but now, with the existence of digital commuter technologies and the ease of which anyone, anywhere can work, questions are being asked about the old office life. Will we ever return to pre-2020 levels?
The answer is, probably not, but hybrid working is the answer that businesses need to adapt if they are to move with the technological shifts in office life.
Combining both remote and office-based work, hybrid work has become popular in recent years due to advancements in technology and as mentioned, the global pandemic. Hybrid working allows employees to have the best of both worlds – the flexibility and comfort of working from home, combined with the structure and collaboration of working in an office environment. In this guide, we'll explore what hybrid working is, the benefits, and how to implement it successfully.
What is hybrid working?
Hybrid working is a flexible working arrangement that allows employees to divide their time between working from home and working in the office. This type of working arrangement can be tailored to each employee's needs, based on factors such as their role, their preferences, and the demands of their job.
From busy parents who desperately try to juggle home and office life to those who want a better work/life balance, hybrid working can unlock people and organisational potential. 
Benefits of hybrid working
For employees, hybrid working provides a better work-life balance, as they can work from home and avoid long commutes. This can help to reduce stress and improve overall well-being. Additionally, employees have greater flexibility to arrange their work schedule to suit their needs.

The average UK employee spends 59 minutes commuting – there and back – to the office whilst the average London based employee spends nearly 79 minutes per day. The time lost is part of the problem, but the associated costs, stress and travel management can lead to a poorer work and life balance. 
For employers, hybrid working can lead to increased productivity and creativity. Studies have shown that remote workers tend to work longer hours than office-based workers, and are often more focused and efficient. Hybrid working can also help to reduce office costs, as companies may not need as much office space if some employees are working from home.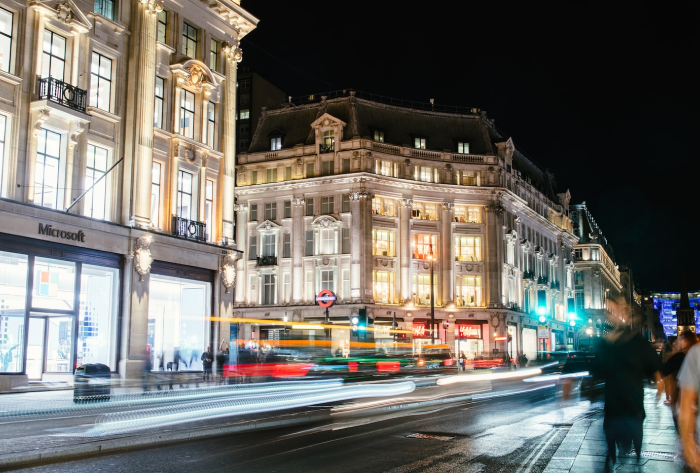 Implementing hybrid working
To implement hybrid working successfully, there are several key steps that companies can take:
Develop a clear policy: Companies should develop a clear policy on hybrid working, outlining the expectations and guidelines for employees. This policy should include information on what type of work can be done from home, and what type of work must be done in the office.
Invest in technology: To support hybrid working, companies need to invest in the right technology. This may include video conferencing software, collaboration tools, and cloud-based project management platforms.
Provide training and support: Companies should provide training and support for employees to help them transition to hybrid working. This may include training on how to use new technology, as well as guidance on how to work effectively from home.
Foster a culture of trust: To make hybrid working successful, companies need to foster a culture of trust. This means allowing employees to work from home, and trusting that they will get their work done.
Regular check-ins: Regular check-ins with employees are important to ensure that they are comfortable with the hybrid working arrangement, and to identify any issues that may need to be addressed.
The future of the office is, ironically, part time office work. Developing the correct infrastructure to support a hybrid working environment is key. It starts with developing a clear policy, investing in technology, providing training and support, fostering a culture of trust, and having regular check-ins.

So wouldn't it be a good idea that hybrid working factors in an office that matches these ambitions. Open plan spaces where people can meet freely and allow ideas to grow or specialist rooms for meetings and presentations so that the time in the office is maximised? The modern office has to match the ambitions of the hybrid working culture and that's where SketchLabs can help. Contact us today to find the perfect office fit for your business goals and build that hybrid team that deserves your attention.